"I do not seek salvation in mere apathy- Awe is the greatest boon we humans are..."
– Faust
3 tags
"INTERVIEWER And Mr. Cowley says you find it hard to create characters between..."
4 tags
"Probably no two characters in Dante impress the ordinary reader more than..."
– Theodore Roosevelt, Dante and the Bowery
student: can i borrow a pencil
teacher: i don't know, CAN you?
student: yes, also colloquial irregularities occur frequently in any language and since you and the rest of our present company understood my intended meaning being particular about the distinctions between "can" and "may" is purely pedantic and arguably pretentious
1 tag
"Van Gogh writing his brother for paints Hemingway testing his shotgun Celine..."
– Charles Bukowski, "Beasts Bounding Through Time" (via fuckitbukowskiwasright)
2 tags
"Let's face it: Literary fiction is fucking boring. It really is. It's a genre as..."
– J. Robert Lennon
"How astonishing it is that language can almost mean, and frightening that it..."
–  Jack Gilbert, The Forgotten Dialect of the Heart (via the-library-and-step-on-it)
4 tags
"I saw her almost at the end of my ninth year. Her dress, on that day, was of a..."
– Dante, La Vita Nuova
"A human being should be able to change a diaper, plan an invasion, butcher a..."
– Robert Heinlein
3 tags
"I should say that civilizations begin with religion and stoicism: they end with..."
– Will Durant (via historical-nonfiction)
3 tags
"The reason Milton wrote in fetters when he wrote of Angels & God, and at..."
– William Blake
1 tag
"Make your own Bible. Select and collect all the words and sentences that in all..."
– Ralph Waldo Emerson  (via itscandidlycara)
1 tag
"Nothing in the world can take the place of persistence. Talent will not; nothing..."
– Calvin Coolidge (via fuckitbukowskiwasright)
2 tags
"I don't see how you can carry around as much love as I have given you."
– Zelda to Scott, 1919 (via fitzgeraldquotes)
6 tags
"Rome and Greece swept Art into their maw & destroyed it; a Warlike State can..."
– On Homer's Poetry, William Blake (1818)
4 tags
"I yield: I am defeated at this passage more than a comic or a tragic poet has..."
– Paradiso, 22-33
"In literary criticism the critic has no choice but to make over the victim of..."
– John Steinbeck
3 tags
4 tags
1 tag
"Literature is not different from life, it is part of life. And for someone like..."
– John Hollander (via theparisreview)
1 tag
"What horrifies me most is the idea of being useless: well-educated, brilliantly..."
– Sylvia Plath (via cynically-yours)
3 tags
2 tags
"We must all suffer from one of two pains: the pain of discipline or the pain of..."
– Jim Rohn
3 tags
"Fare well, strive after perseverance, which alone gains the crown."
– Bernard of Clairvaux, Epistle 322
5 tags
"Now you can see, my son, how brief's the sport of all the goods that are..."
– Dante Alighieri,Inferno(Mandelbaum)
2 tags
"Because no battle is ever won he said. They are not even fought. The field only..."
– William Faulkner,The Sound and The Fury
3 tags
3 tags
4 tags
"Interviewer: "Some people say they can't understand your writing, even after..."
– Paris Review, The Art of Fiction No. 12 (via thelifeguardlibrarian)
"Perhaps the best conversationalist in the world is the man who helps others to..."
– John Steinbeck, East of Eden  (via ransombookquotes)
2 tags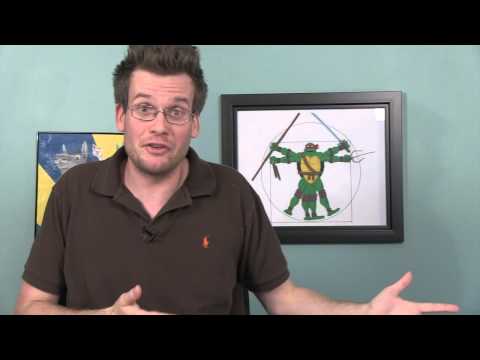 2 tags
"I think about the reader. I care about the reader. Not 'audience.' Not..."
– Jeffrey Eugenides, The Art of Fiction No. 215 (via theparisreview)
2 tags
"Don't romanticise your 'vocation'. You can either write good sentences or you..."
– Zadie Smith (via chiaraatik)
2 tags
"Yes, the universe had a beginning. Yes, the universe continues to evolve. And..."
– Neil deGrasse Tyson (via neonmojo)
4 tags
"In life, you are a character in the scene. When you're a character in the scene,..."
– Wallace Shawn on why he enjoys going to the theater
4 tags
"Schools were built upon the fundamental that teachers and knowledge and..."
– Will Richardson, author of "Why School? How Education Must Change When Learning and Information Are Everywhere"
3 tags
"An artist must be a reactionary. He has to stand out against the tenor of the..."
– Evelyn Waugh (via theparisreview)
2 tags
"It is easier for a camel to go through the eye of a needle than for a rich man..."
– Matthew 19:23-24
3 tags
"Considering yourself a serious reader doesn't mean you can't read light books...."
– Lauren Leto, Judging a Book by Its Lover (via rebeccaschinsky)
1 tag
"If you don't like someone's story, write your own."
– Chinua Achebe (via thepenguinpress)
3 tags
downtothelastbullet: tywinning asked you: 2012-08-09 03:37 As a professor, may I ask you what you think about fanfiction? I think fanfiction is literature and literature, for the most part, is fanfiction, and that anyone that dismisses it simply on the grounds that it's derivative knows fuck-all about literature and needs to get the hell off my lawn. Most of the history of Western literature...
"I actually attack the concept of happiness. The idea that - I don't mind people..."
– Hugh Mackay (via sofiowka)